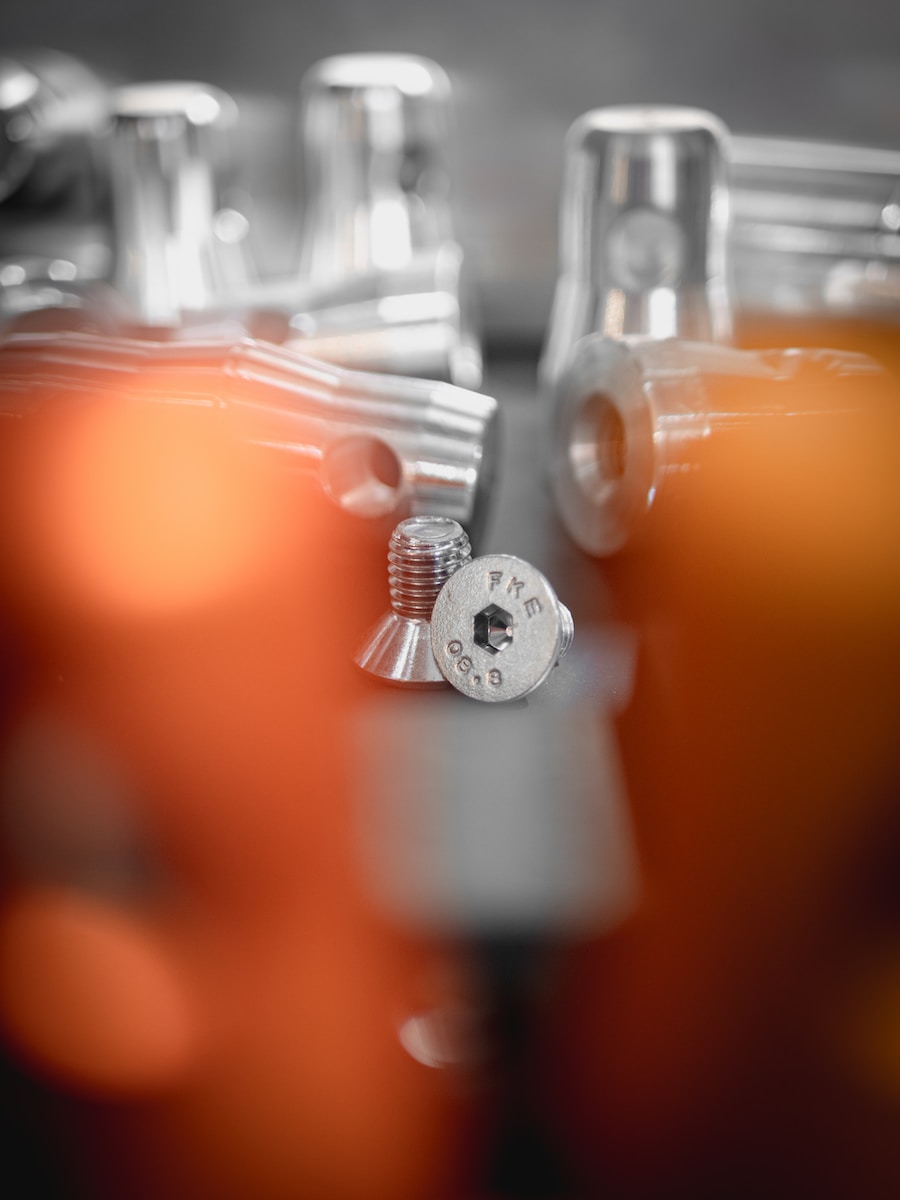 Inspecting Aluminum Product Packaging
Automated detection of printing errors on consumer packaging
Making first impressions with product packaging
Aluminum excels in shielding light and air and preserving quality, making it a popular packaging material for food, medicine, facial masks, and more. However, these soft aluminum packaging often incur printing errors, from missing, skewed, and peeling printing to misprinting. Incorrect information on packaging can cause consumers to become uncertain and negatively impact a manufacturer's brand.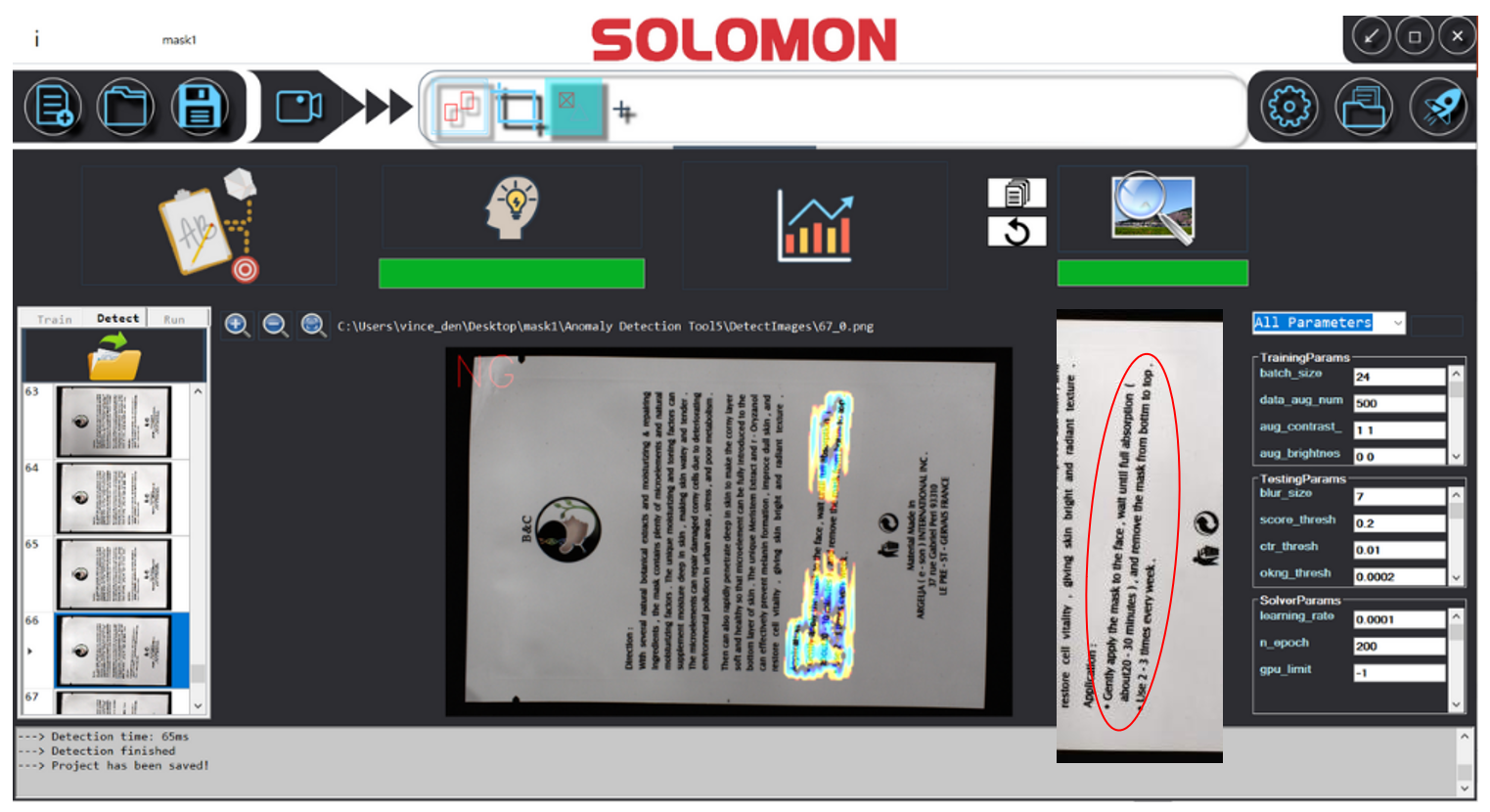 Limitations of conventional inspections
The deformable nature of soft aluminum packaging means that the category and location of printing defects vary almost every time, making it impossible to establish rules and implement traditional rule-based inspection systems. Manual inspection is the common option in this case for screening the packaging of finished products and identifying defective printing.
Uncompromising defect detection with AI
Powered by artificial intelligence, SolVision automates visual inspections for detecting production inconsistencies. By comparing real-time product images to a golden sample, the system's Anomaly Detection tool is capable of recognizing multiple printing defects at a time, including errors to text, characters, images, or color, and mark their locations for easier processing of the faulty packaging.
AI Inspection
Logo defects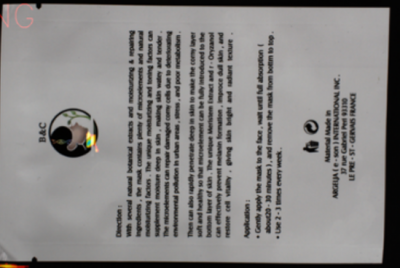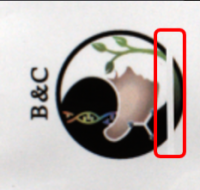 Printing defects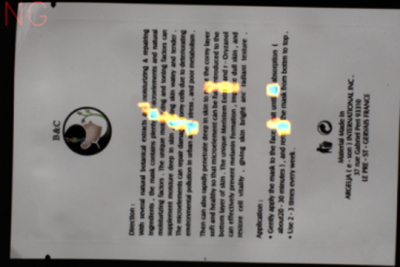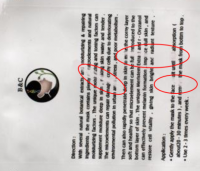 Reversed Printing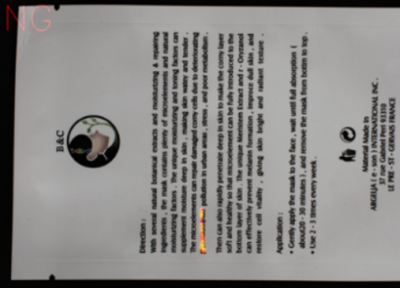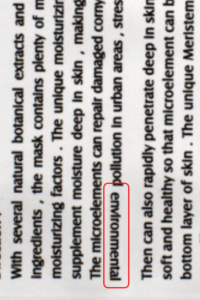 Missing Text