AccuPick 3D
Smart Bin Picking
Industrial Automation Software
AccuPick 3D

Product Description
AccuPick 3D is an award-winning solution for smart bin picking. AccuPick 3D excels at picking random or unknown objects by using 3D machine vision to generate high-quality point clouds.
Building upon AccuPick 2D's functionality and innovative design, AccuPick 3D can detect, pick, and place objects precisely regardless of their appearance, spatial location, or orientation, and can handle complex picking tasks including overlapping, irregular, and transparent or reflective objects.
With its versatility, and intuitive interface, AccuPick 3D represents the ultimate bin picking solution.
AccuPick 3D

Features
Compatible open platform
Graphic-based interface
Industry leading AI and 3D vision
Collision-free motion planning
Auto labeling
No more CAD files
AccuPick 3D

Compatibility
Open platform compatible with over 20 robot brands
What is Material Handling with 3D Vision?
Solomon's 3D vision systems tackle the constraints of traditional robots by providing them with 'eyes' (vision), while AI serves as their 'brain' (intelligence). With these human-like perception abilities, robots can now accomplish intricate tasks that were once beyond automation within factories and warehouses.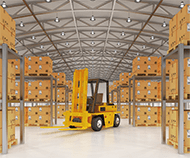 Logistics and Warehousing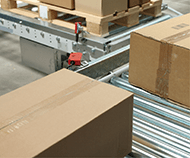 E-commerce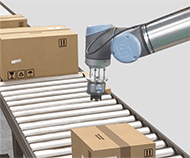 Packaging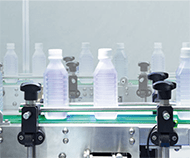 Food and Beverage
Automated Bin Picking Random or Complex Objects
AccuPick 3D utilizes AI image processing to overcome difficulties that regular vision systems encounter, especially when dealing with object shape, material, or size.
Soft or deformable objects
Transparent or reflective objects
Irregular objects with holes, protrusions, etc.
Complex patterns or backgrounds
Small, thin objects up to 0.5 mm
Overlapping objects
AccuPick 3D

Specifications
3D Scanner Field of View (FOV)