AccuPick 3D
Smart Bin Picking
Industrial Automation Software
AWARD WINNING AI 3D BIN PICKING SYSTEM
A next-generation manufacturing and retail automation solution
Solomon's comprehensive material handling solution, AccuPick, is an AI powered tool that excels at picking random or unknown objects by using 3D machine vision to generate high quality point clouds.
Offering shorter cycle times and superior robot motion planning, AccuPick can detect and pick-and-place precisely regardless of object appearance, spatial location, or orientation.
AccuPick 3D

Key Advantages
Collision-Free Motion Planning
Industry Leading AI and 3D Vision
What is material handling with 3D vision systems?
Intelligent picking with vision-enabled robots
Vision systems address the limitations of conventional robots essentially by granting them 'eyes' (vision), while AI acts as their 'brain' (intelligence). Equipped with such human-like perception capabilities, robots can perform complex tasks that were previously impossible to automate in factories and warehouses.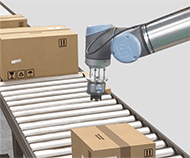 Packaging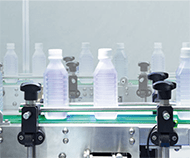 Food & Beverage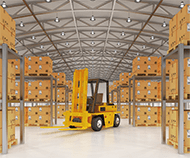 Logistics & Warehouse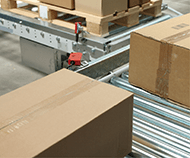 E-commerce
Automated bin picking for random or complex objects
Where traditional vision systems struggle, AccuPick uses AI image processing to overcome limitations relating to object shape, material or size.
Soft or deformable objects
Complex patterns or backgrounds
Transparent or reflective objects
Small, thin objects up to 0.5mm
Irregular objects with holes, protrusions etc
Open platform compatible with over 20 robot brands
3D Camera Specifications
Hardware Requirements : Operating System Windows 10 (64 Bit) (RAM : minimum 16GB, recommended 32GB)
GPU: Nvidia GTX 1070 (recommended ≥8GB)


★★ Customization available on Request
★ The product is not applicable to transparent objects or objects with over 50% light reflection rate.
Open platform compatible with over 20 robot brands