AccuPick – SmartPack
Intelligent Packaging Solution
Solomon AccuPick SmartPack represents the state-of-the-art robotic pick-and-place packaging solution (Intelligent Packaging Solution). Powered by advanced AI and 3D vision, SmartPack ensures boxes/bins are filled optimally for various types of packaging applications. Beyond automating a traditionally manual task, SmartPack generates a superior return on investment by reducing the dimensional weight of the packages, lowering both shipping costs and the amount of packaging materials used.
Smart Packaging Solution Scenario
Bin to Bin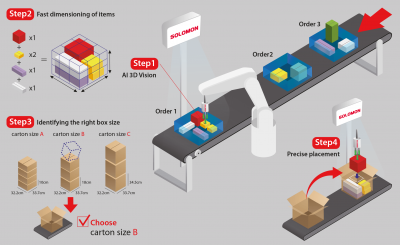 Bin to Carton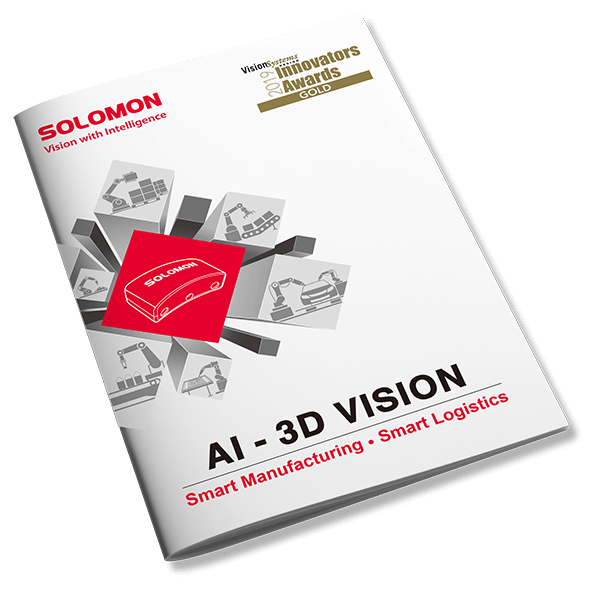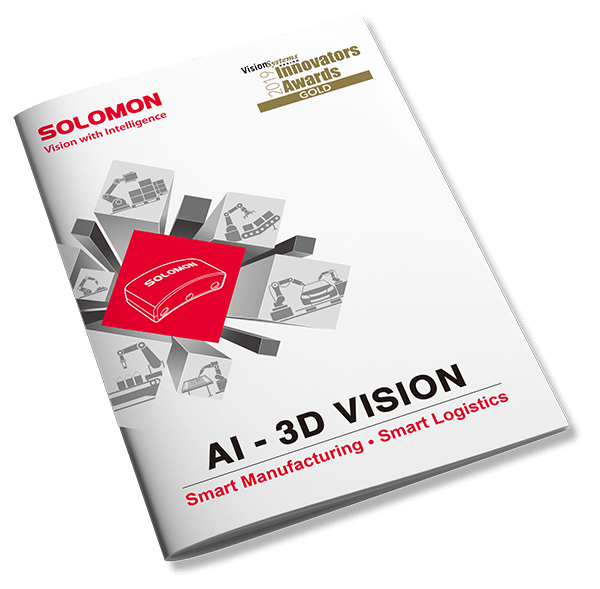 AccuPick – SmartPack
Learn more about SmartPack
DO YOU HAVE ANY QUESTIONS?
SOLOMON personnel is always ready to assist you.