AI Visual Inspection of IV Bags
Classifying Printed Labels on IV Fluids
Different specifications of IV fluids
IV fluids come in many types such as dextrose and sodium chloride and have varying concentrations and volume to match the administered therapy. They are commonly stored in transparent drip bags, with the information about the contents (IV type, concentration, volume etc) printed on the exterior.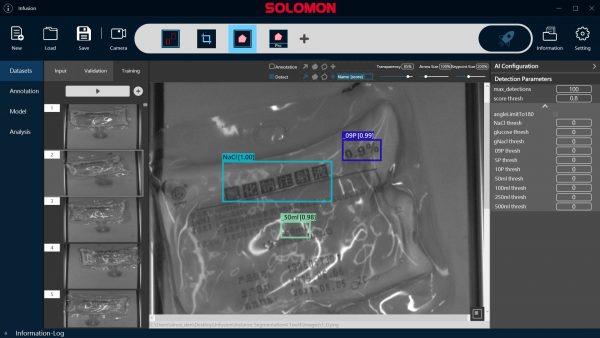 Efficient sorting of large varieties
IV fluid production lines often use the same conveyor system to transfer filled bags to the packaging end, and then manually inspect and classify them based on their contents. However, because of the random positions of the printed labels, this sorting process cannot be automated by traditional rule-based systems.
AI-powered feature recognition
Using SolVision's Segmentation tool, the different labels can be learned from sample images to train a visual inspection system capable of classifying the information on IV bags based on their unique features. SolVision's advanced technology is also undeterred by transparent objects, complexity or appearance of the labels.
AI Inspection
Dextrose Solution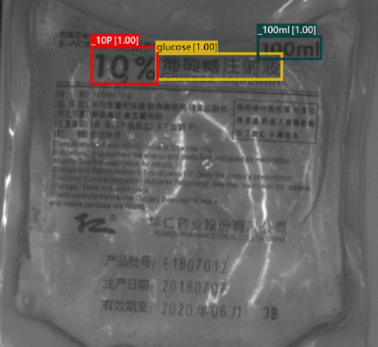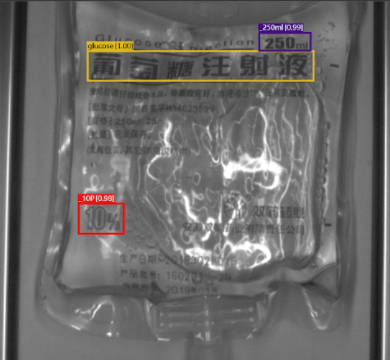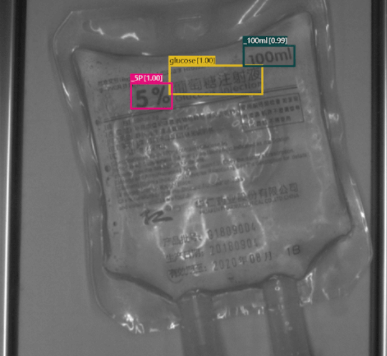 Sodium Chloride Solution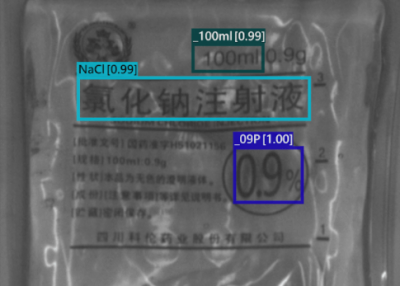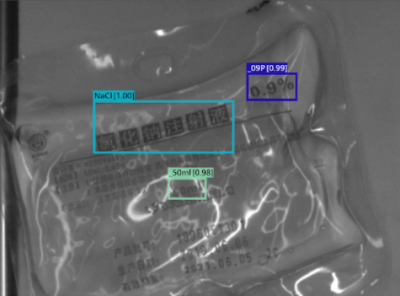 Glucose and Sodium Chloride Solution