Quality AI Inspection of Blister Packaging
AI Detection of Reflective Packaging
Blister Packaging for Tablets and Capsules
Blister packaging, or push-through-package (PTP), is commonly used for storing tablets and capsules to prevent moisture damage, and for convenient consumption. PTP often comprises transparent PVC, an aluminum foil back layer, along with PVDC sheets for reducing permeability. PTP production lines on average pack 5,000-40,000 tablets/capsules per hour, and are prone to occasional filling errors. These production errors can range from unfilled and deformed blisters to inadequate or broken tablets/capsules.
Reflective Material on Fastmoving Production Lines
In the past, PTP production relied on manual or traditional inspection methods to verify packaging quality and to detect filling errors. However, PVC is highly vulnerable to light reflection which makes it difficult to accurately inspect when passing through accelerated production lines, leading to high rates of defective products.
AI Deep Learning Inspection Solution
With SolVision, images of good PTP samples and images of different defects can be used to train an AI model capable of automating visual inspection. Our system's Segmentation tool enables accurate detection of each blister and its contents, and it can locate and classify any defects to facilitate subsequent production processes.
AI Inspection
Golden Sample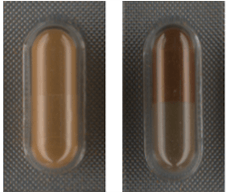 Deformed Blister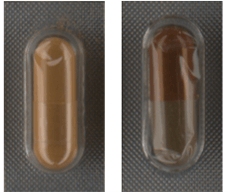 Empty Blister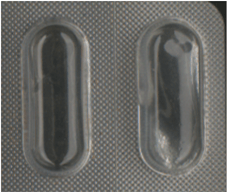 Broken Capsule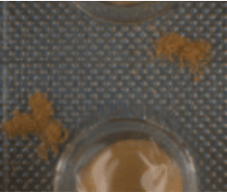 Detection Results