Inspecting similar coins with AI deep learning
Making transactions easy
Coins were first introduced as a method of payment in the ancient times and have since become integral to currency circulation. After coins are minted, they undergo manual inspections to verify their size and appearance before screening for classification.
Classifying highly reflective and similar coins
In recent years, minting processes have attempted to utilize visual technology in screening processes. However, coins are extremely difficult to recognize using machines given their similar metal materials, patterns, and almost negligible size variations. For example, the Indonesian rupiah has coins in denominations of 100, 200, and 500, which all have the same pattern and are only slightly different in size.  Traditional inspection systems cannot effectively inspect reflective metals, and when coins are near identical with minute differences, rule-based systems are highly prone to misclassifying them.
Coin classification and denomination calculation with AI
Through advanced image processing, Solvision can learn the data of up to 50 different coins at the same time regardless of brightness levels or condition of the coin (e.g. oxidation levels). The trained AI model enables batches of coins with the same patterns but in different denominations to be accurately categorized, and can also identify their place of issue to calculate the total denomination per country.
Cases of denominations and country discrimination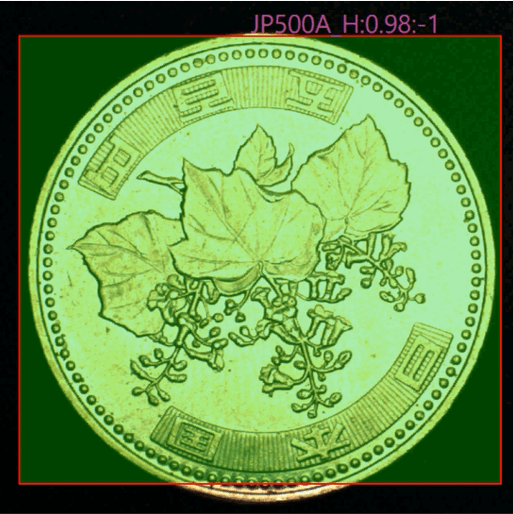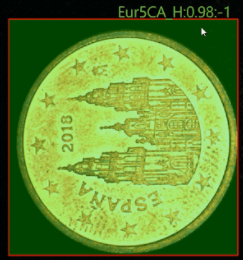 SUBSCRIBE TO OUR NEWSLETTERS
Join our subscribers list to get the latest news, updates and special offers delivered directly in your inbox.