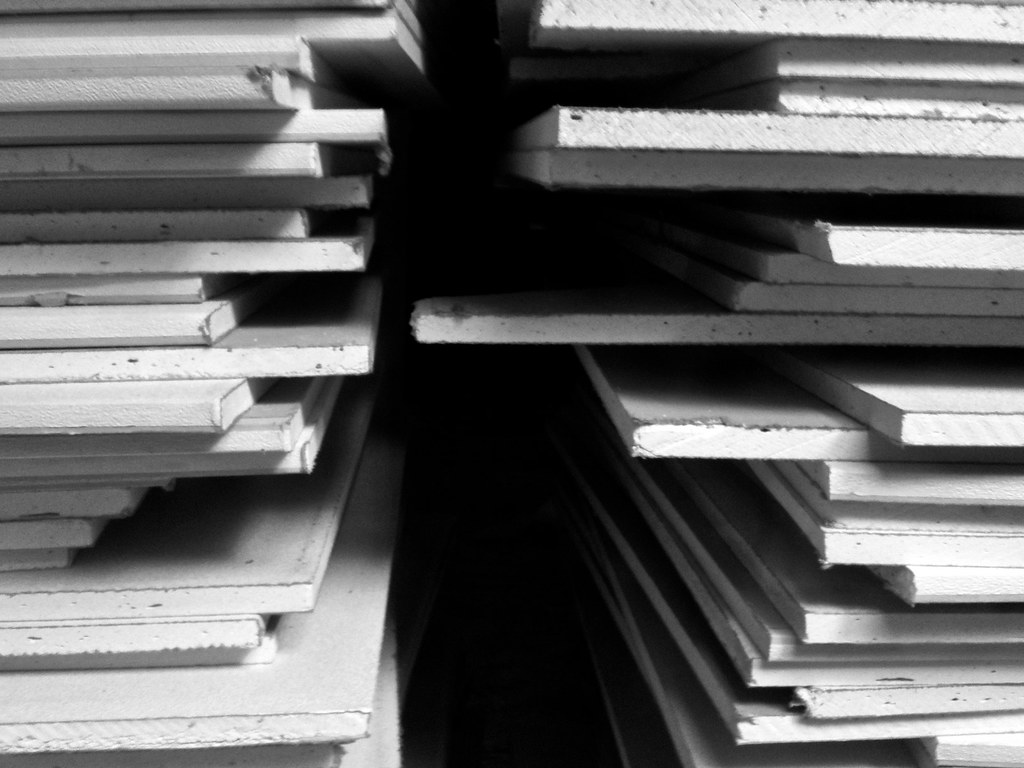 AI Visual Inspection of Drywall Panels
Detecting subtle defects in complex backgrounds
Drywall panels in building construction
Shaped like boards, drywall is commonly material in construction known for its fire and earthquake resistance, heat and sound insulation properties. It is used for building ceilings and walls, and in recent years have been offered in different embossed patterns and prints that break away from stereotypical impressions.
Complex embossed patterns and craftsmanship
Before a drywall leaves the production line, it is checked for cleanliness and pattern consistency. Stains, dirt, excessive or unclear printing need to be detected. However, the unique characteristics and appearance of embossed patterns create fuzzy looking defects on complex backgrounds that manual and conventional inspection systems have trouble identifying.
AI enabled advanced visual inspection
Powered by AI, SolVision can automate visual inspections through high level image processing, recognizing defective products regardless of defect type or severity. The AI model can be trained to accurately detect and locate the defects on the drywall to improve product quality and production yield.
AI Inspection
Incorrect Embossing and Scratches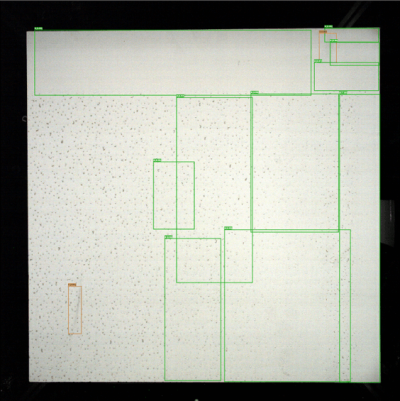 Dirt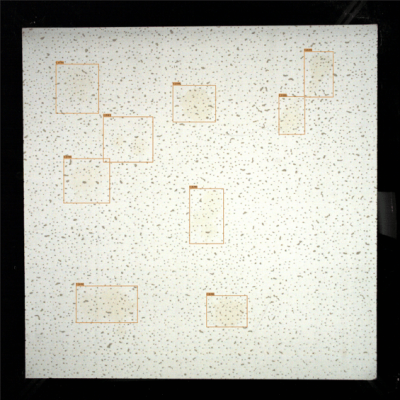 Overlarge Embossing Pattern