AI Inspection for Aluminum LEDs
Defect detection for metal core PCBAs
PCBA heat dissipation and MCPBCs
Metal core PCBAs are printed circuit boards with a layer of metal alloy that has heat conduction and dissipation properties. In particular, aluminum PCBAs are being increasingly used for backlights, lighting displays, and automotives, as they are effective in reducing heat and energy consumption without affecting performance.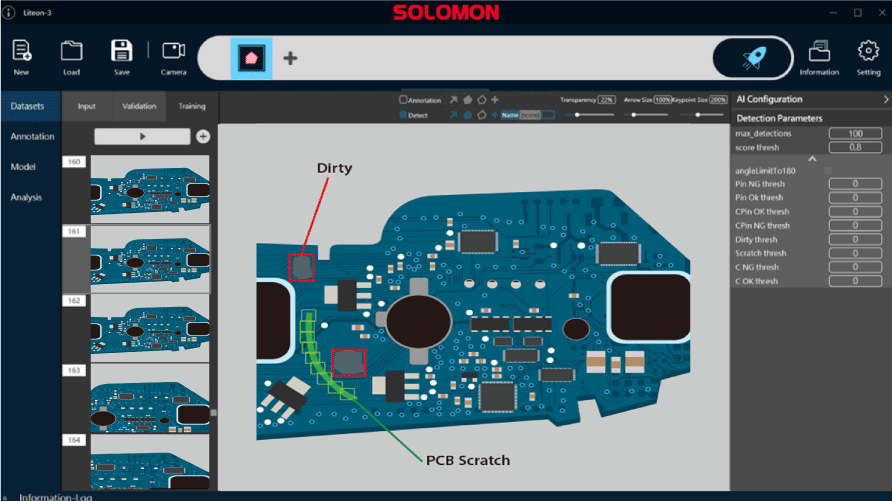 Too many and too complex
Defects on aluminum PCBAs can range from scratches and dirt to assembly and connection abnormalities. Given the complexity and sheer volume of components in a PCBA, inspections are typically performed manually. However, the process is slow, inefficient, and prone to human error.
Intelligent AI defect inspection
Offering superior recognition capabilities, SolVision can locate and recognize the smallest defects and production anomalies on aluminum PCBAs through image processing. By learning their unique characteristics from sample images, the system can simultaneously detect dozens of defects quickly with minimal training effort.
AI Inspection
Golden Sample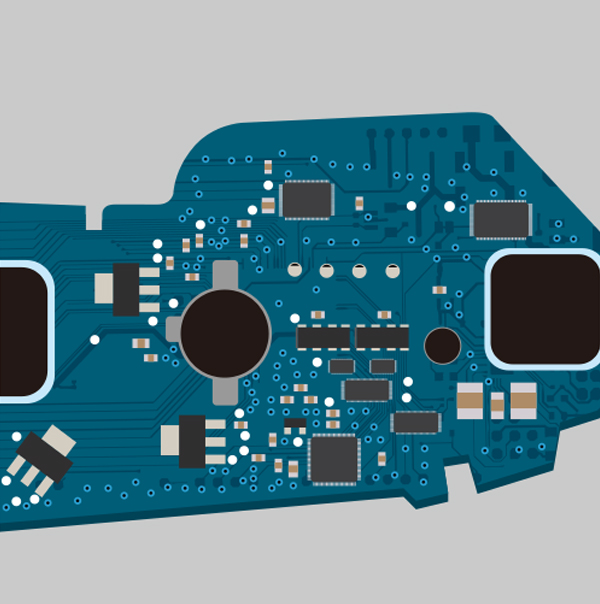 Scratches and dirt