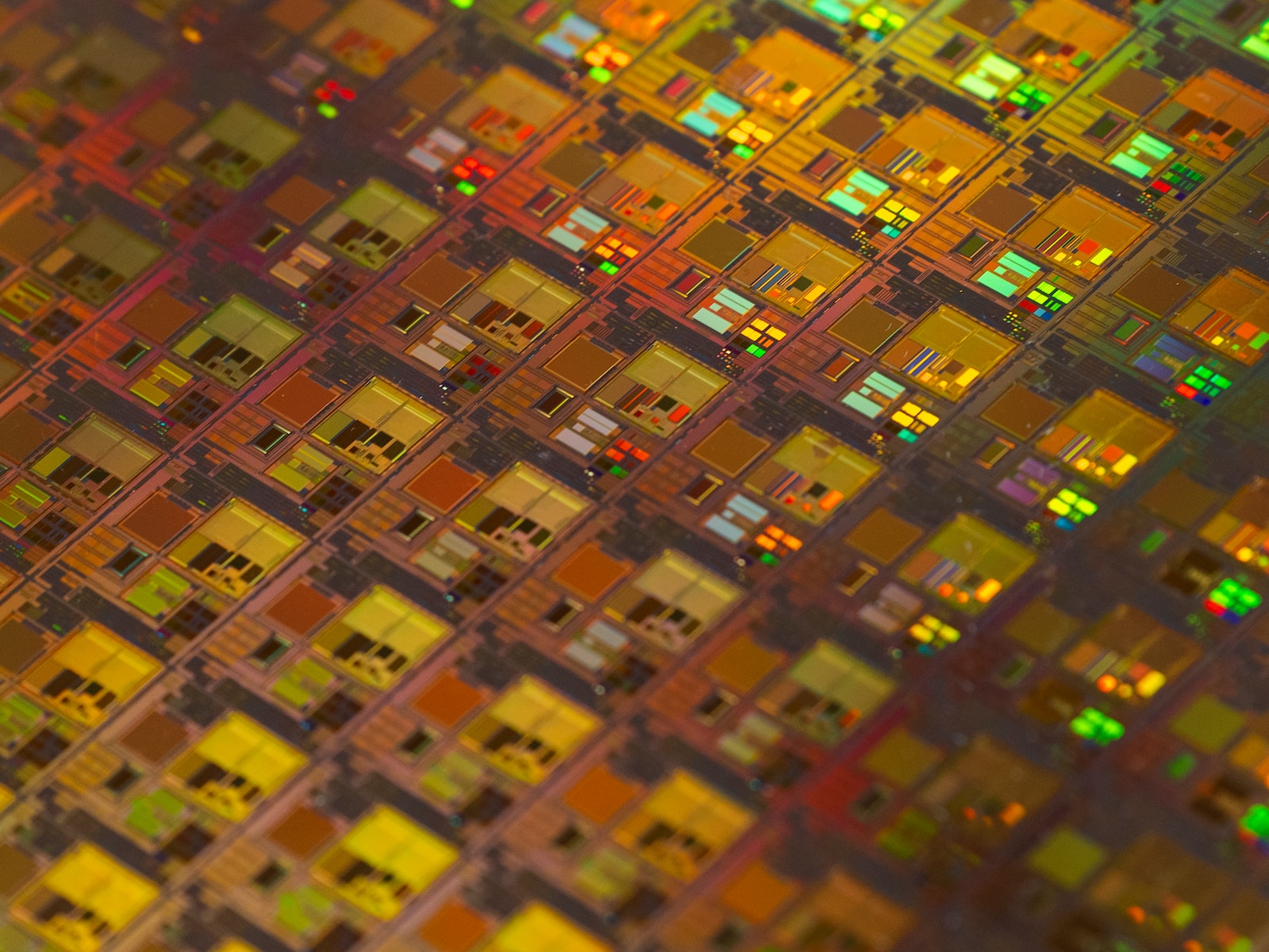 Visual Inspection of Semiconductor Trays
AI recognition of different complex characters
Tracking codes on semiconductor trays
Trays used for inspection, transport, and shipping in semiconductor industries often feature embossed numbers that are used for tracking and identification as they move along the production line.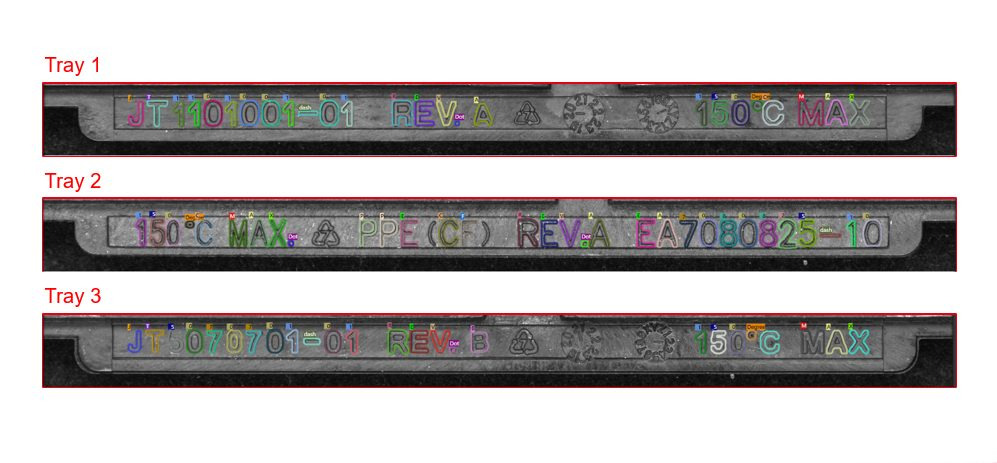 Limitations of traditional vision systems
In this particular case where the semiconductor trays were injection molded, the printed characters were susceptible to displacement, adhesion, sink marks, and many other different types of defects. The unpredictability of these anomalies made it difficult for rule-based AOI systems to clearly recognize and identify them.
High speed AI OCR by SolVision
SolVision's Feature Detection tool first learns the position of the tray, then performs Optical Character Recognition (OCR) with more flexibility than AOI systems. AI-powered inspection allows trays to be inspected regardless of their location, or the complexity and appearance of characters and numbers. With the increase in available sample data over time, the AI model can continuously optimize the recognition process to improve inspection rates.
AI Inspection