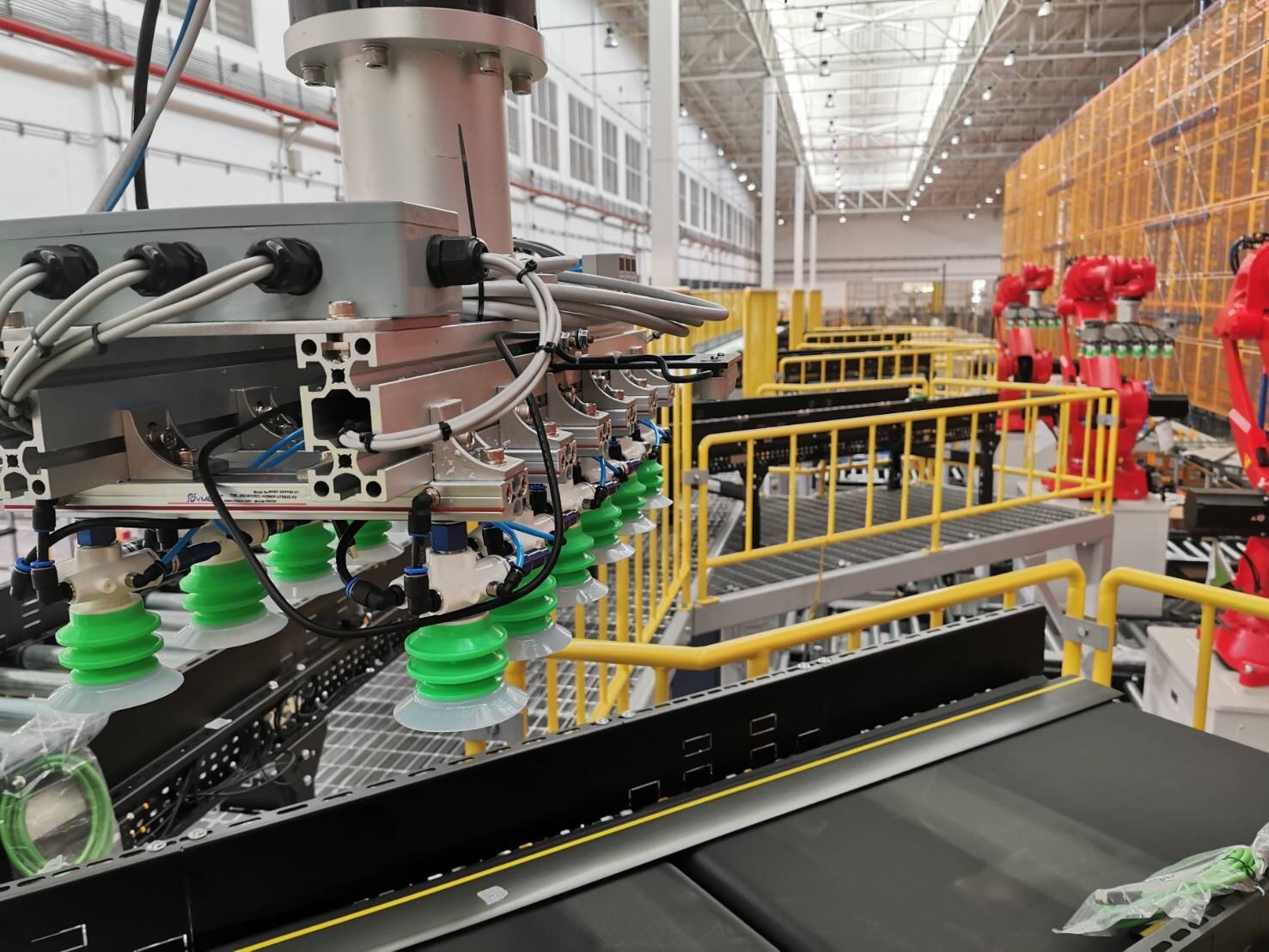 Automated Warehouse Depalletizing
Customer
This customer is the Tobacco Authority of Thailand, a state enterprise that manufactures and distributes tobacco for local consumption and export.
Challenge
Difficulties in Picking Randomly Positioned Boxes
TAOT had a specific requirement for a solution to enable their Comau robots to pick boxes that were randomly positioned in sets of one, two, or three at a time, and transfer them onto an adjacent conveyor belt. However, managing the entire fleet of robots was challenging due to unstable lighting conditions and the irregular placement of boxes during the handling process.
Solution
Optimizing Warehouse Efficiency with Automated Depalletizing using JustPick
JustPick combines AI deep learning with machine vision for automated depalletizing by picking and placing multiple boxes at a time. In the TAOT warehouse, JustPick enabled the Comau robots to use multiple suction grippers based on the surface area detected by the camera. Even with limited space for placement, JustPick located the boxes, removed them from the pallet, and placed them in the desired location.
For accurate detection and scanning of the boxes, AccuPick's 'eye-in-hand' mode was employed, involving the attachment of a compact RealSense camera sensor to the robot arm. AccuPick established seamless communication with the Omron PLC, effectively controlling the robots and significantly reducing cycle time to just 5 seconds per box.
The integration of Solomon's technologies enabled the robots to achieve remarkable accuracy in picking and depalletizing, regardless of challenging lighting conditions. Additionally, our advanced vision capabilities enabled the robots to adapt to changes in object positions as the boxes moved along the conveyor belt.